Please Welcome 'NPR Radio Pictures' To Tumblr
npr: NPR's Multimedia team has just cranked up a Tumblr of their own. It's called Radio Pictures and I feel certain it will be a Tumblr worth following! —Wright
3 tags
"My persistent concern is that I'll become so busy producing media that I won't..."
– David Carr (via aakruse) Tomorrow: David Carr (via nprfreshair)
2 tags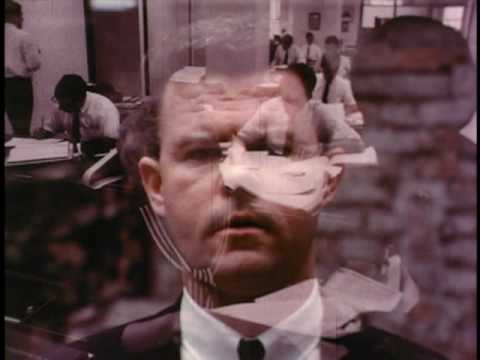 3 tags
"I would like to see us say — over and over, until the point has been made..."
– Washington Post reporter and columnist David S. Broder, who would have been 82 yesterday.
Your Ticket to Space Shuttle's Retirement Party?
NASA is holding seats for 150 randomly selected Twitter followers to attend the final shuttle launch:  "NASA will host a two-day Tweetup for 150 of its Twitter followers on July 7-8 at NASA's Kennedy Space Center in Florida. Space shuttle Atlantis is targeted to launch at about 11:40 a.m. EDT on July 8, on its STS-135 mission to the International Space Station. It is the final...
2 tags
"He's on LinkedIn… He might as well be dead."
– Alec Baldwin's Jack Donaghy on tonight's "30 Rock" (Season 5, Episode 18, "Plan B"). Coincidentally LinkedIn recently hit the 100 million zombie mark. 
2 tags
"The future fascinates us, because we hope to live in it. But the press has a..."
– Washington Post columnist David S. Broder, in a 1999 online chat, answering a reader's question about why the the public and the press "is so obsessed with predictions as opposed to issues." David, who was my first boss in Washington, died Wednesday. He was 81. As The Post's...
5 tags
"We will look back at this time and the flowering of technology as one that..."
– Donald Shoup, a UCLA urban planner who studies parking, transportation and land use. Shoup spoke to USA Today about mobile apps and other new technologies that help users find parking spaces. Well, the apps are the new anyway, but the concept of data-driven city life is not.
3 tags
"The Chinese are going to the moon and they'll plant their flag up there..."
– Ray Trapp, a longtime driver of the space shuttle's mobile launch platform, quoted in Air & Space magazine. Trapp was one of 14 people profiled in an article on the impact of the shuttle's retirement on Florida's Space Coast. Image: Chinese taikonaut Zhai Zhigang's...
1 tag
"You'll see cars flying in formation a little bit tighter. They'll..."
– Highway expert Dan McNichols, author of The Roads That Built America: The Incredible Story of the U.S. Interstate System, talking about the roads of the future in the final story in NPR's series, I-95: The Road Most Traveled. Image: Federal Highway Administration